The crude oil industry, known by most people as the Petroleum industry, encompasses the global processes of exploration, extraction, refining, transportation (typically through oil tankers and pipelines), and marketing petroleum products. The industry's two most important products are fuel oil and gasoline. Many chemical goods, including medications, solvents, fertilizers, insecticides, synthetic perfumes, and plastics, are made from crude oil. Petroleum is essential to numerous sectors and is required for the survival of industrial civilization in its current form, making it a significant issue for many governments. Oil provides for a significant portion of global energy consumption, ranging from 32% in Europe and Asia to 53% in the Middle East. Since the petroleum industry is so crucial for economic growth, which of these countries has the most oil exports? Without further ado, let's explore the top 5 countries with the most oil exports.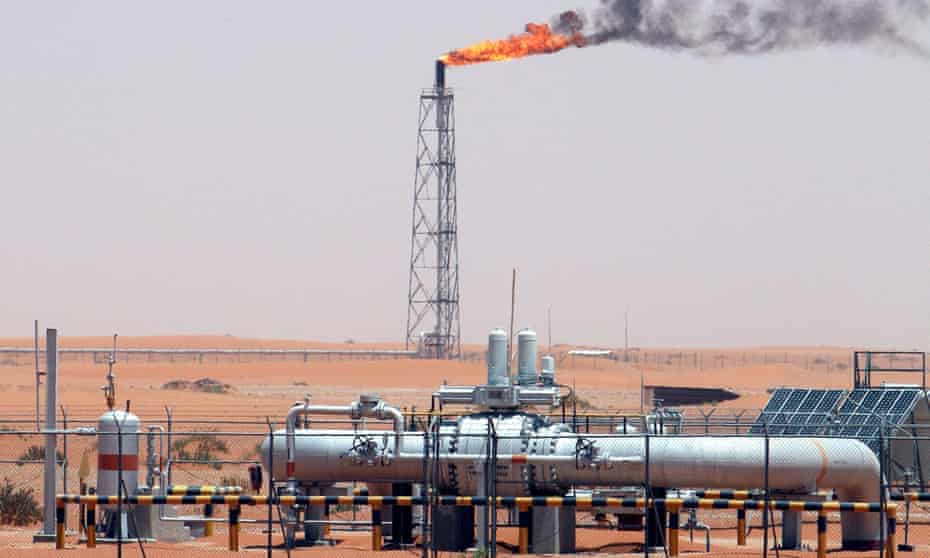 Number 5: Iran
Despite U.S. sanctions, Iranian gasoline and petrochemical exports have increased in recent years, putting Iran in a good position to quickly boost sales in Asia and Europe if Washington reverses its restrictions, trading sources and officials said. According to data from the oil ministry and the central bank, Iran sold about $20 billion in petrochemicals and petroleum products in 2020, more than double the number of its crude exports. In April, the administration stated that they were its primary source of revenue.
Number 4: Canada
Canadian oil producers sell oil to Canadian markets as well as export to the United States. Canada has 17 refineries with a total crude oil refining capacity of 2.0 million barrels per day. Canada is now the leading oil supplier to the United States. In 2019, Canada shipped more than 3.7 million b/d of oil to the United States, accounting for less than 1% of total Canadian exports.
Number 3: Iraq
Iraq sold 101.58 million barrels of crude oil in December, bringing in more than $7 billion in cash, according to the Iraqi oil ministry on Saturday. According to a ministry statement citing data from the State Organization for Marketing of Oil, the average selling price for crude oil in the month was more than 72 dollars a barrel. During the month, 98.57 million barrels were exported from oil fields in central and southern Iraq via the Port of Basra, while around 2.7 million barrels were transported from the northern province of Kirkuk via the Turkish port of Ceyhan on the Mediterranean, according to the statement. It went on to say that crude oil exports averaged 3.28 million barrels per day in December.
Number 2: Russia
The Russian government has adopted the Energy Strategy to 2035, which aims to diversify energy exports, upgrade the country's energy infrastructure, boost national competitiveness, and promote increased technological innovation and digitalization in the country's energy sector. 6 To guarantee the stability of the country's energy system, the Energy Strategy to 2035 prioritizes increased energy exports and income, as well as the building of natural gas infrastructure, notable midstream in eastern Siberia and the far eastern areas. The emphasis on exports and income reflects the importance of hydrocarbons to the Russian government. Between 2011 and 2020, crude oil and natural gas earnings accounted for roughly 43 percent of the government's overall yearly revenue.
Number 1: Saudi Arabia
Saudi Arabia's crude oil exports increased for the sixth consecutive month in October, reaching its highest level since April 2020, according to the Joint Organization Data Initiative (JODI) on Thursday. Crude oil exports from the kingdom increased to 6.833 million barrels per day (BPD), up from 6.516 million BPD in September. The world's top oil exporter's overall exports, including oil products, were 8.26 million BPD in October, while crude output increased by 118,000 bps to 9.780 mn BPD. Both have also reached their greatest levels since April of 2020.
Conclusion:
Although renewable energy industries are slowly replacing the fossil fuel industry due to an increase in environmental awareness, undeniably petroleum industry still plays strongly to this day with oil export-dominated countries showing steady growth.
Want to know more about oilfield services, visit oilfield services in Kemaman for more details.