1. After Stimulation Squat
Applying pressure to the G-spot, as strange as it may sound, improves the likelihood of an orgasm. Squat down once you've been aroused. By applying pressure to your vaginal area and G-spot, you can learn to squirt during an orgasm.
Then go inside and look for your spot (it should be 1-3 inches inside, on the TOP wall of your vagina). RUBBLE if you feel it! It is imperative that you pay great attention to it. This is a fantastic opportunity to use a difficult toy. Stimulate your place till it feels warm and you need to pee. It could even be excruciating. That's OK; keep it stimulated. You'll soon experience a rush of intense pleasure, if not anguish. You'll experience enormous relaxation, incredible pleasure, and maybe even squirt if you don't give up!
2. Use A Curved Firm Toy Or Vibrator
Devices that stimulate the G-spot have gone a long way! Using a toy that you enjoy is a wonderful squirting tip. People are clamouring for the elusive G-spot O, and I can't say I blame them! A good G-spot toy or vibrator should have a curved end and be firm. These two factors aid you in obtaining the desired angle and pressure. It's difficult to squirt orgasm with a regular dildo. A tapered dildo's curvature is designed to easily massage your target area. We also sell vibrators that can help you achieve this.
So, if you're aroused, get comfortable and enter your toy, looking for that sensation of grazing your G-spot. STAY IN THE SAME PLACE! Turn on the vibrations on the toy! If not, touch that area again until you feel the buildup mentioned earlier. Find out what your body requires and give it a shot. A durable, curved vibrating dildo could be the perfect toy for you! Take a look at the best Secret Cherry dildo in Malaysia.
3. Explain To Your Partner How They Can Assist.
You've probably heard that the motion of "coming hither" stimulates the G-spot. If you don't follow these simple instructions, your partner will not have a squirting orgasm! The importance of preparation cannot be overstated. Give them oral sex, vaginal intercourse, and many of orgasms.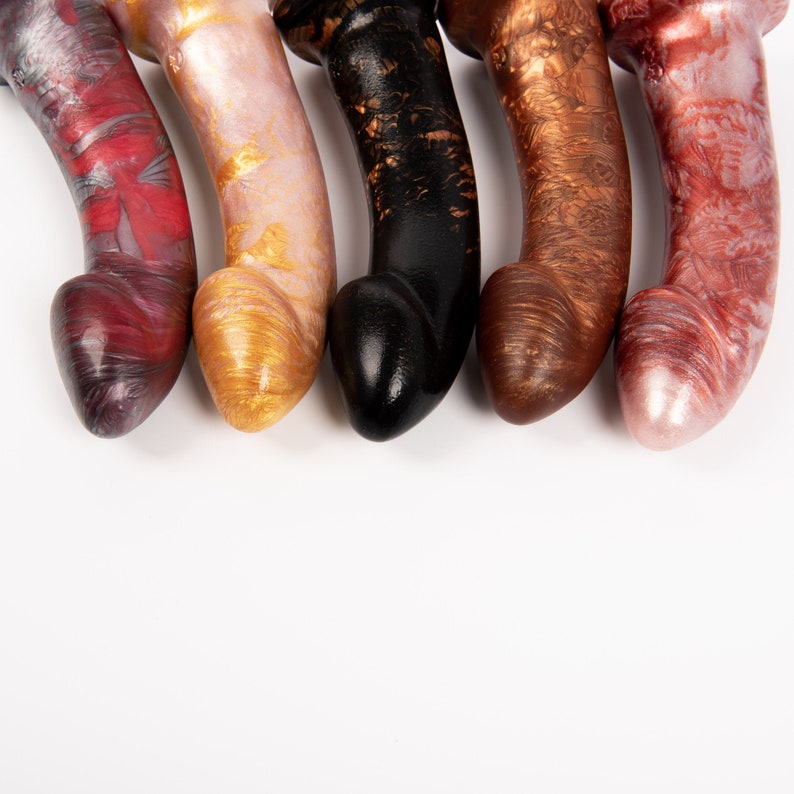 When you're ready, lay your partner on their back and use your pointer and middle fingers to feel for the spot (1-3 inches in, the top side of the vagina). Once you feel it, rub it vigorously with your two fingers. When you touch it, it swells up. Use your tongue or another hand to stimulate the clit. Push down hard on the spot and use your fingers to form the "come hither" motion.
WARNING: DO NOT LET GO OF THE CONTACT. Instead of being nice, you should be forceful. They may buck or wriggle, but if they seem to be enjoying themselves, keep going! Place your outer hand and fingers on the pubic area (above the pubic bone, below the waistline). Maintain your forward momentum and pressure. With a dildo, give your spouse an orgasm squirt. This will take some time. Life isn't a pornographic film! Hopefully, perseverance and practice will bear fruit!
4. Keep Your Butt Up And Your Legs Back.
Okay, so making magic sometimes involves some daring placement. This position is popular among new squirters who want to learn how to squirt. Place a cushion or two under your partner's butt, angling them up. After that, have them open their eyes and hold their legs back (ideally bent). The clitoris tightens as a result of this "strain" on the spot.
Now, place a vibrator, a hard toy, or your fingers within the vagina. Using a bullet sex toy or another vibrating instrument, activate the clitoris. Maintain your partner's position while stimulating him or her. Keep pressing firmly upward once you've found "the spot"! You should rub the region as hard as you can, almost rough, until the telltale sounds are heard. Continue on — these squirting tips will assist you in getting closer to the squirting orgasm!